Make a photo of your 3D print aesthetic
Honestly, this article may not exactly about 3D print. I'm not sure if this is the right title for what I want to explain.
I think it's basically the same as "how to add background to PNG image", and the PNG is from your 3D print. You'll understand better along with my edited images on this article.
So this is not about making a 3D rendering background for your 3D model. What I want to show you is how to edit a photo of your 3D print with another background image, to make it look better or maybe more beautiful.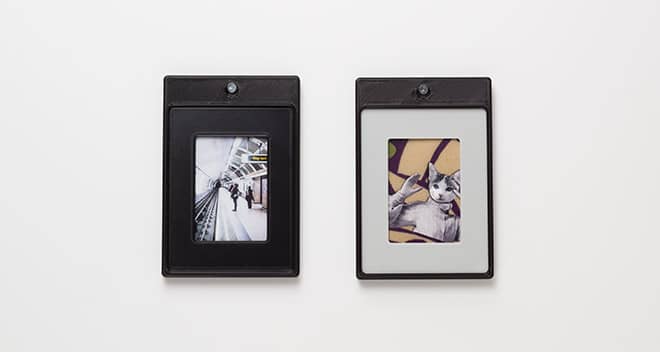 Add background to 3D print image
First, take a photo of your 3D print (on a clean background), like here I did with my photographer.
Then you need to make the photo transparent, means remove the original background of the photo except the 3D print (the mini frames). You can do it easily by remove.bg or similar online services.
remove.bg: Remove background & make PNG
Just go to remove.bg and erase the background at once right after uploading the image.
You can save the "background removed" image as PNG (free or pay for high quality images, not so expensive), which looks like my image below when you open it in Adobe Photoshop.

You can also say it's "add transparent background" to your photo. To add white background to PNG would follow the same way – you can make it on remove.bg, with white or other colors you want.
Now your photo is actually background removed and ready to be edited with another background.
Pexels.com: get a background image
There are many websites to get loyalty-free images like Pexels.com. I chose these pictures (clover planner and yellow wall) that would go well with my 3D printed Instax frames.
Maybe you already know, but I also recommend Unspalsh or pixabay for background images other than Pexels.
Check the license – it's usually okay to use the picture for a background under your photo and upload it to your social media, but it doesn't always mean other type of commercial use is also available.
Photoshop: add background and edit
So let's add background to transparent image, the PNG you saved. Open Photoshop, simply drag the layer of the PNG and drop it on the new background image downloaded from Pexels. Adjust the scale and make a shadow if you'd like to.
My tip to make a shadow is, copy the PNG layer, put it under the original one, and make it blur with a proper layer mode (Linear Burn or Exclusion).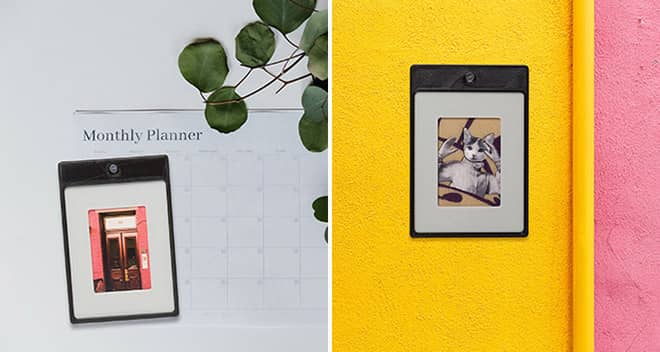 If you are not familiar to Photoshop and its layers, I recommend you to watch YouTube tutorials such as I linked below. You'll find lessons for how to "insert an image into another image" if you need more video tutorials.
I'm working with both of them, 3D and 2D applications. So it's natural for me to edit my photo of 3D print in Adobe Photoshop.
Maybe you are familiar only to 3D modelers or slicers. Then try other type of application like 2D image editors.
It will help you improve the photo of your 3D print in an aesthetic way.
Is it okay for you to follow what I have done, for how to add background to PNG of your 3D print?
I hope you insert your photo of 3D print into a new, beautiful background successfully. I like my final images with the monthly planner and colorful texture.
You can also start with (easier to use) photo editor apps like Photogrid instead of complicated Photoshop.

Perhaps, at least some of you are interested in selling your 3D printed objects like I'm doing. Then this is necessary – editing your photo of 3D print with other images to make people understand better what it feels like.
Try this if you haven't done and show me the result, like your little 3D printed airplane being on the shiny full moon or something!
Special options for PLA filament colors
How to use a free photo collage maker