Green and yellow color combination
A yellow and green color palette will make you feel comfortable as well as bright. I'd love to start the new palette article from the work of my favorite artist, Giorgio de Chirico.
It's been a pretty long time since I've visited Italy. So I brought this picture titled "Piazza d'Italia" while dreaming of travelling to Italy again (unfortunately I'm not sure for now, but maybe next year?).
Chirico's painting doesn't look like a typical Italian landscape, but I think the strangeness makes this image more impressive – that's why I like it.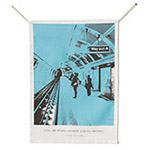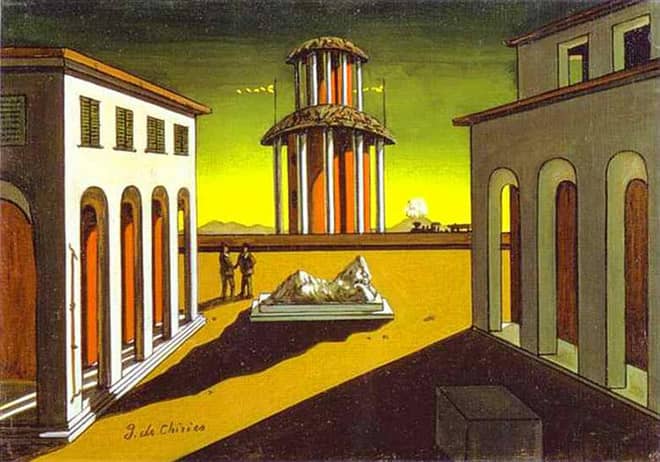 The brightest lemon yellow captured my eyes and I couldn't help adopting the color in today's palette. Fresh green follows the yellow, and two more tone-downed colors support the brightness to make all of them harmonized.
Yellow and green palette from the art of Chirico
I use Adobe Illustrator to pick colors and make my palettes. Maybe a mobile app like Pantone Studio is more accessible for the most of you who don't use Illustrator for your works. Here I summarized today's yellow and green palette like below.
CMYK: 10, 0, 83, 0 | 36, 14, 94, 0 | 22, 38, 95, 0 | 68, 56, 99, 18
Web: #efea3a, #b5bf25, #d1a316, #5d602b
Mood: comfortable, harmonized by yellow and green
Make your green and yellow color scheme
By the way, this bright yellow reminds us of summer – you can try making your green and yellow color scheme for the upcoming summer.

I hope my palette can encourage you to do – you see, it's easy to pick the colors inspired by the great artists! You can start from their artistic senses of colors and apply your changes. Like today's one, the palette doesn't always follow the mood of the painting.
I admire Chirico for being an artist in his entire, not very short life. He painted up until his 90th year, though his later works never received the critical praise that was lavished upon his earlier works.
Sometimes life seems not that easy even for a famous artist, but you have to go on your way.
More works of Giorgio de Chirico
Since you visited my blog, I'm quite sure that you're interested in pictures. You can check other works of Chirico to adopt colors for your palette. I just want to add another picture of the artist to the end of this article.
Being titled "Gare Montparnasse (The Melancholy of Departure)", the painting also shows Chirico's atmosphere, with the arcades in desolation.

I think this is no coincidence for me to bring two paintings that are related to the European cities, though they don't look like touristic places on postcards. I really want to travel somewhere quite far from my city!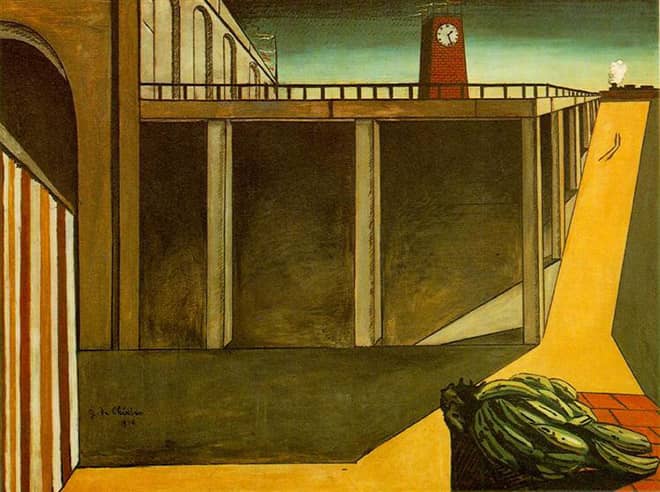 Other color palettes inspired by Chirico
I also linked two more articles in my old blog, replay404.com, (for other color palettes from Chirico) that you might be interested.
This new blog will be filled with new articles focusing on colors inspired by artists, like I wrote on the ex-blog.

I found that my color palettes from Chirico are quite different – each one shows its own color character.
I'm wondering which color combination do you like the most.
Today's yellow green color palette makes my mind bright and open to the upcoming summer. But I think the first, "Palette of melancholy", is the number one for me.
Pale blue color palette by Chirico's boat in a room
Palette of Melancholy – color palette from the image of Chirico