Introduction
In a spectrum of colors that spans the vibrant energy of red to the soothing calm of blue, there is a hue that captures the radiant warmth of the sun and the subtle charm of daisies in spring – Mellow Yellow. A softer, paler shade of the primary color, Mellow Yellow evokes feelings of tranquility, happiness, and optimism. Its quiet charm lies in its ability to make us feel cozy and content, akin to the sensation of basking in soft sunlight on a lazy afternoon. In this article, we'll delve into the intriguing world of Mellow Yellow, unraveling its symbolism, examining its cultural significance, and exploring its enduring impact in design. Join us on this fascinating journey, as we uncover the depth and delight of this humble, yet influential color.
Understanding Mellow Yellow: A Color of Calm
In the realm of color psychology, Mellow Yellow holds a unique space. Its soft hue, reminiscent of the early morning sun or a field of blooming daffodils, inspires feelings of calm, optimism, and contentment. Unlike its brighter sibling, yellow, which can sometimes be associated with caution or anxiety, Mellow Yellow carries none of that intensity. Instead, it exudes a sense of warmth and positivity, nurturing creativity, and promoting relaxation. Its restful nature can often be found in spaces dedicated to healing, meditation, or creative pursuits, offering a backdrop that soothes the senses and calms the mind.
Symbolism and Significance: The Power of Mellow Yellow
The symbolism associated with Mellow Yellow is largely derived from its gentle appearance. Universally, it represents happiness, freshness, positivity, clarity, energy, optimism, enlightenment, remembrance, intellect, honor, loyalty, and joy. Yet, despite this cheerful array of associations, it never overwhelms. Instead, it offers a subtle invitation to optimism, presenting a quiet celebration of joy and warmth. Mellow Yellow can also symbolize wisdom and knowledge, drawing on the color's historical association with intellect and learning. It is a color that inspires thoughtful communication and cooperative collaboration.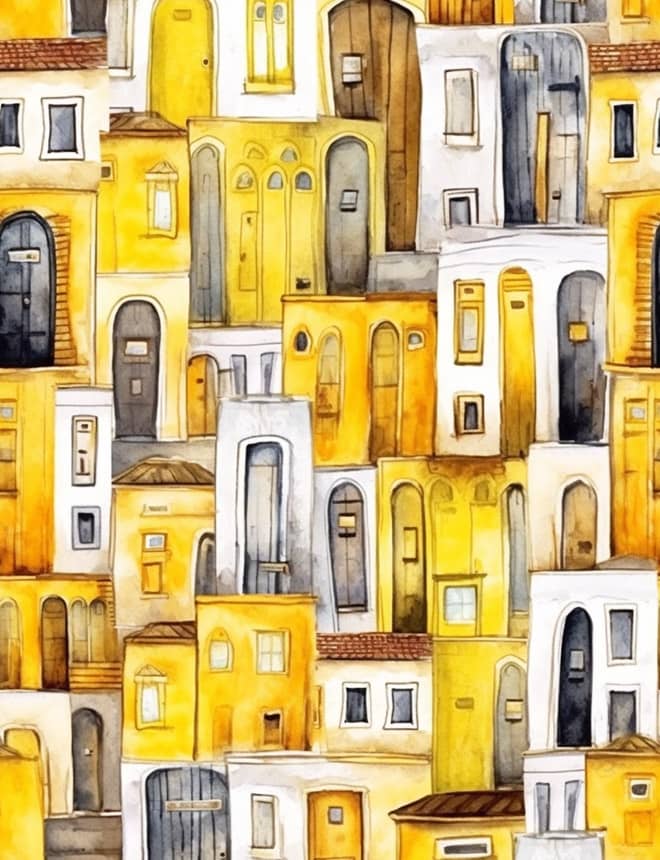 Cultural Influence of Mellow Yellow
Across cultures, Mellow Yellow carries various connotations. In the East, particularly in China and other Asian countries, yellow often signifies royalty, power, and wealth. However, the softer Mellow Yellow denotes a more nurturing aspect, associated with health, harmony, and balance.
In the West, the color yellow has had a more mixed reception, historically associated with both positivity (sunshine and warmth) and negativity (cowardice and deceit). Mellow Yellow, however, has largely been able to transcend the less favorable connotations, embodying positivity, happiness, and youthful joy.
The 1960s saw Mellow Yellow rising to prominence in Western pop culture, thanks to Donovan's hit song 'Mellow Yellow,' which cemented the color's association with peace, love, and free-spirited creativity.
Mellow Yellow in Design: A Gentle Impact
In the world of design, Mellow Yellow holds a place of honor. Interior designers often employ it to bring warmth and light into a space, while fashion designers use it to add a touch of playful sophistication to their creations. In graphic design, Mellow Yellow can add a pop of pleasant color, without the risk of overpowering other elements.
Its calming nature makes it an excellent choice for spaces dedicated to relaxation or creative activities, such as living rooms, studios, or children's rooms. In fashion, Mellow Yellow accessories, dresses, and suits can make a vibrant yet soothing statement, while in the realm of graphic design, it is often used to evoke feelings of cheerfulness, energy, and positivity.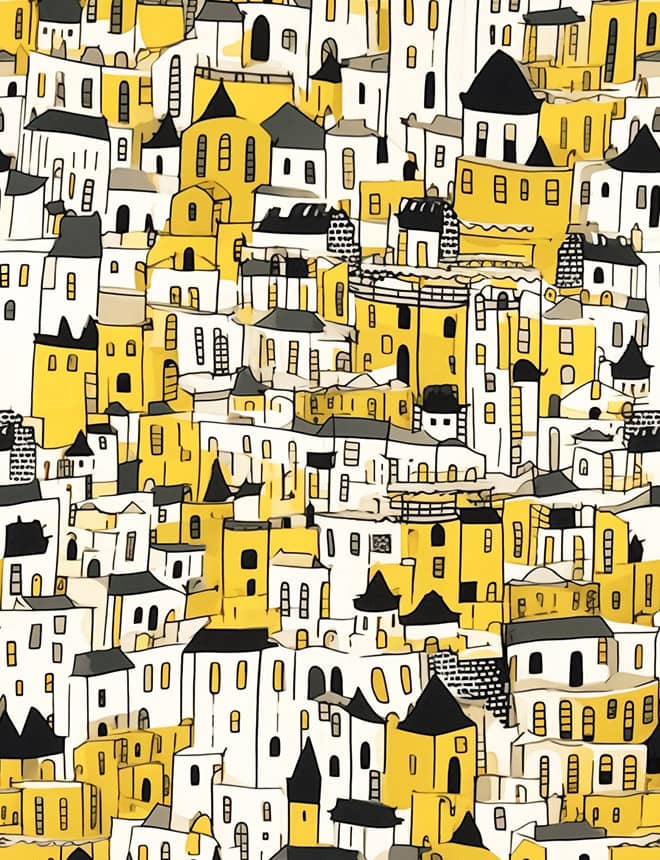 Conclusion: A Harmonious Hue: The Enduring Appeal of Mellow Yellow
In conclusion, Mellow Yellow, with its sunny warmth and quiet optimism, offers a harmonious blend of cheerfulness and tranquility. It is more than just a color; it's a mood, a feeling of gentle sunshine on your face, the joyful laughter of a loved one, or a moment of calm amidst the hustle and bustle of daily life.
Its profound symbolism, cultural significance, and impactful role in design all combine to make Mellow Yellow a color that truly stands out. It serves as a beautiful reminder of life's simple pleasures and the joy that can be found in moments of calm and peace.
As we navigate our way through the complexities of our world, we can all use a touch of Mellow Yellow in our lives. So, let's embrace this soothing hue, allowing its gentle warmth to inspire optimism, nurture creativity, and spread a little more joy in our world.
YInMn Blue: The Vivid Future of Art & Industry | Discovery & Properties
Embrace the Allure: Absinthe Green in Design, Psychology, and Fashion